The Bank of Japan just changed its policy on interest rates.  The institution is using careful language, but we're going to shortcut it for you here.  They're raising interest rates in order to defend the yen.  The BoJ had previously held the line on negative/zero interest rates which was hurting the value of the yen, so this policy is a reversal.
Here's what happened: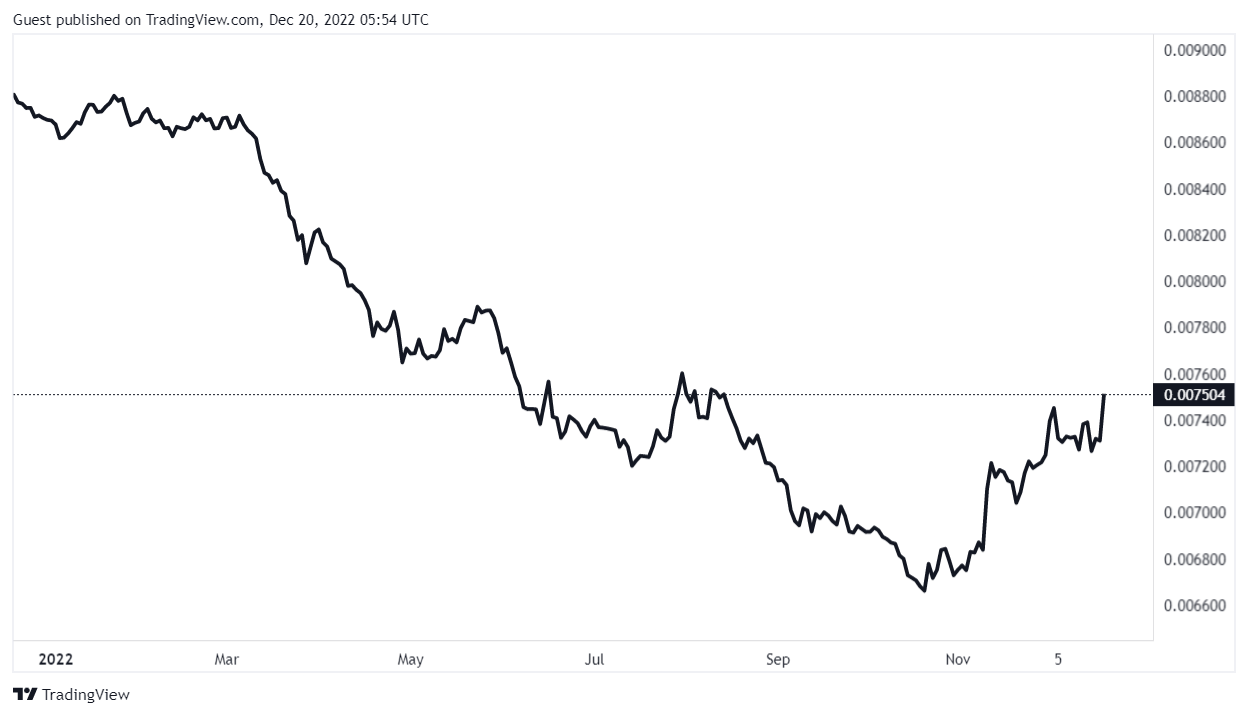 Graph from TradingView.  You can see the yen sliding all year as the BoJ held the line on low rates and the bounce as the BoJ started selling its foreign exchange reserves to buy the yen and is now raising rates.
As an island nation with few natural resources, the weak yen was a huge problem for Japan.  Now, higher interest rates leading to higher interest payments are about to be a huge problem for the country.  We'll also point out that the Bank of Japan has been the primary buyer of Japanese sovereign debt.  There is no market price discovery possible here.
DKI predicted this.  Please feel free to check out this video where Mark Rossano and I discuss this exact situation at the NY Alternative Investment Roundtable.
For those of you who want to better understand the mechanics of a sovereign debt default, we have a two part piece explaining how it works: