Here's a little Twitter fun from last week. Original piece is here:
Is Jerome Powell destroying the economy? For 2 years, DKI has been critical of the Fed for being too slow to raise rates. We also agree with FinTwit stars like @RudyHavenstein, @saifedean, @stackhodler, & @macrojack21 that we should #EndTheFed. But it's not all Jerome's fault: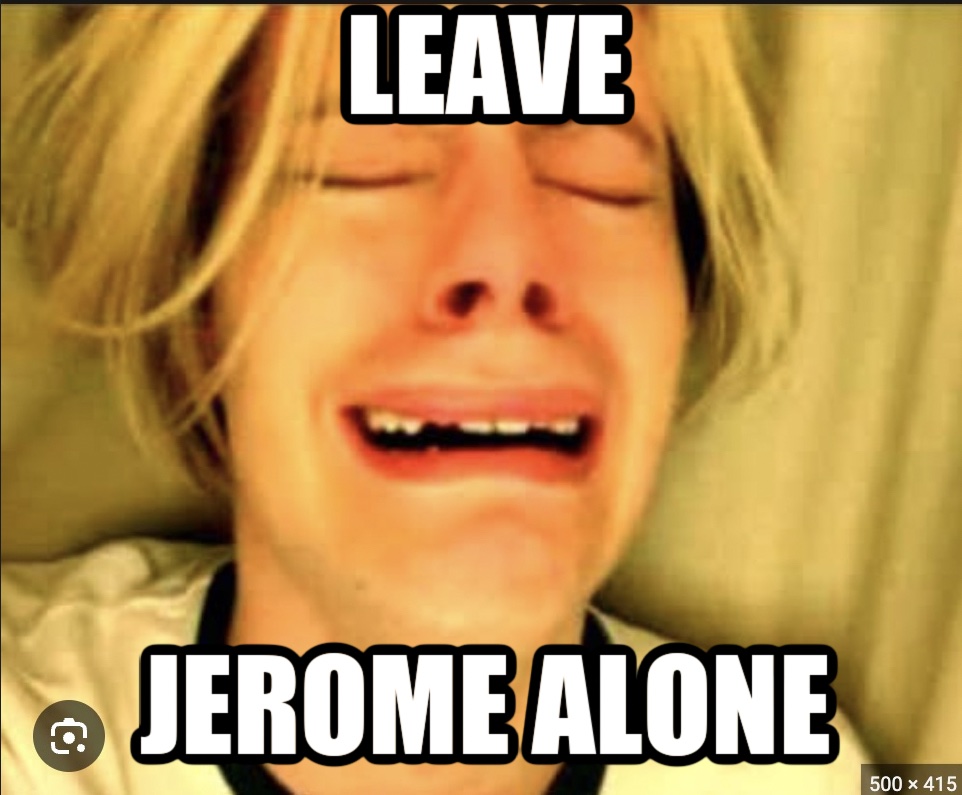 Asset gatherers masquerading as portfolio managers are claiming that draconian rate hikes are about to destroy the economy. We counter that over a decade of near-zero rates created the problem. Regarding those draconian hikes, real interest rates just "popped" barely above 0%.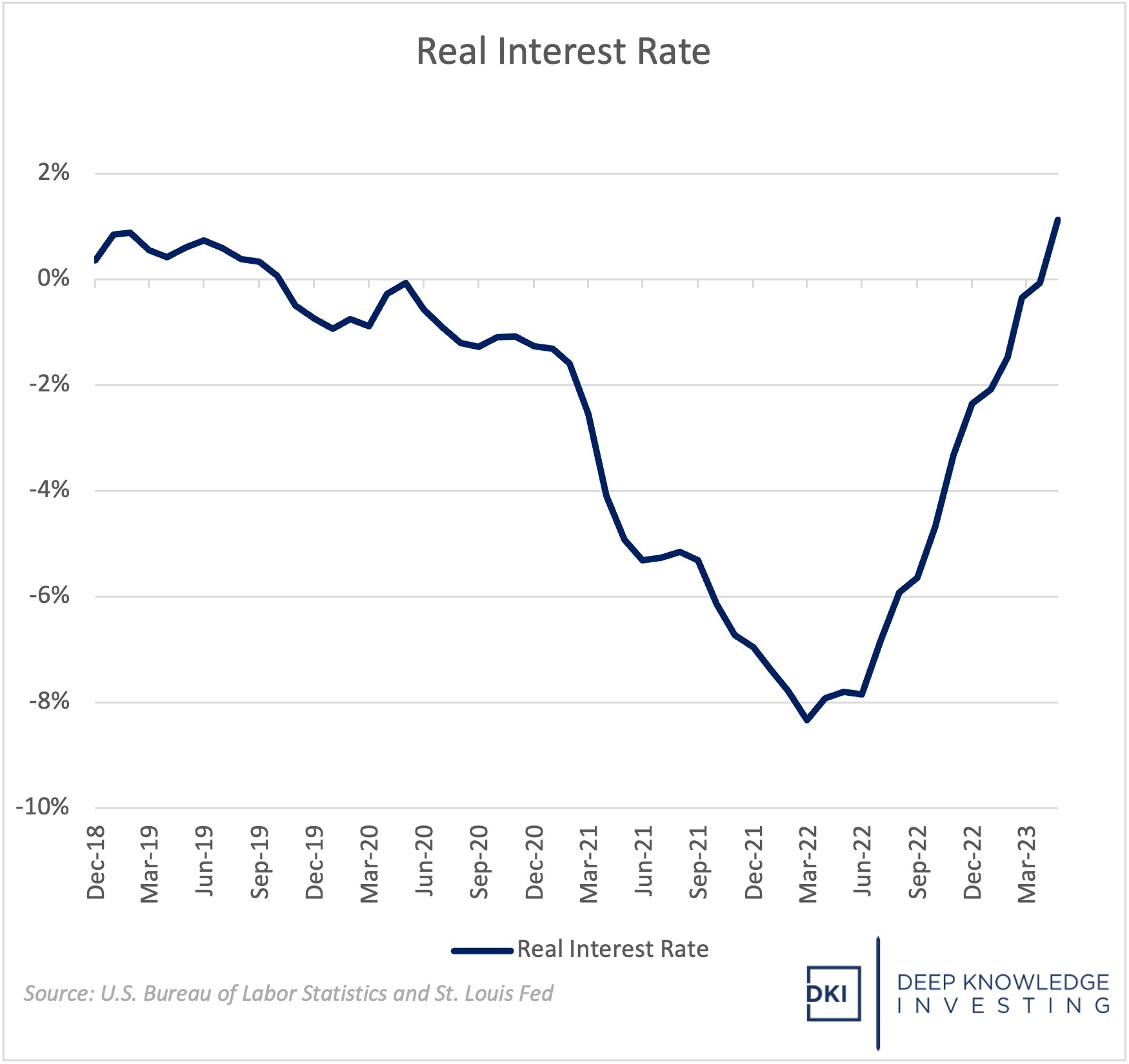 Others are saying that we've had a historic decline in the money supply which will lead to disaster. Technically, this langue is correct, but ignores magnitude. Yes, M2 is down, but look at the chart below to see this "historic" decline. Do you see the problem?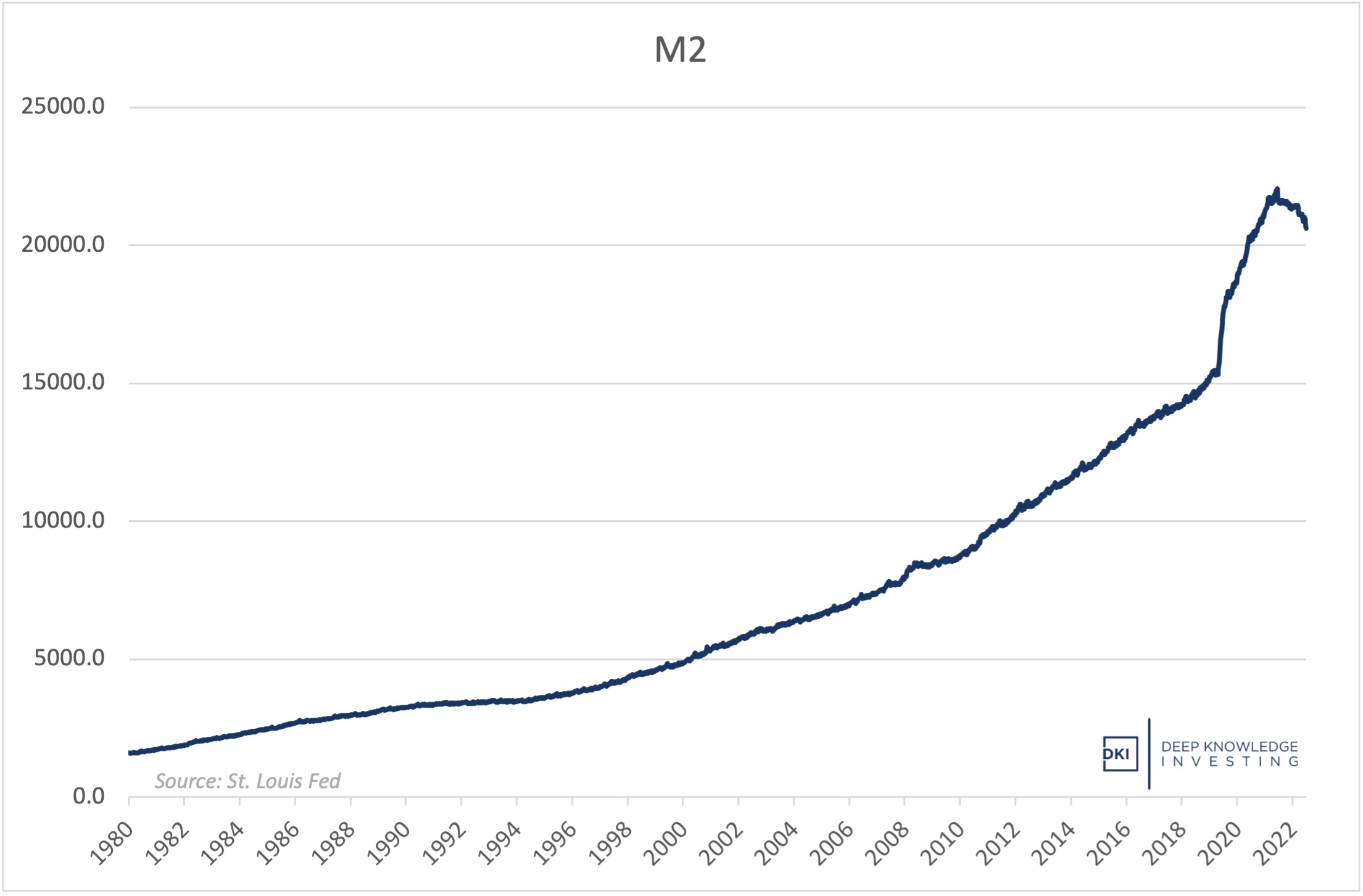 There was a comment in today's WSJ about the Fed's "aggressive balance sheet reduction". Again, we concede that the Fed has reduced the size of its balance sheet, but off of a huge increase. The long-term chart below shows that where you pick your starting point matters.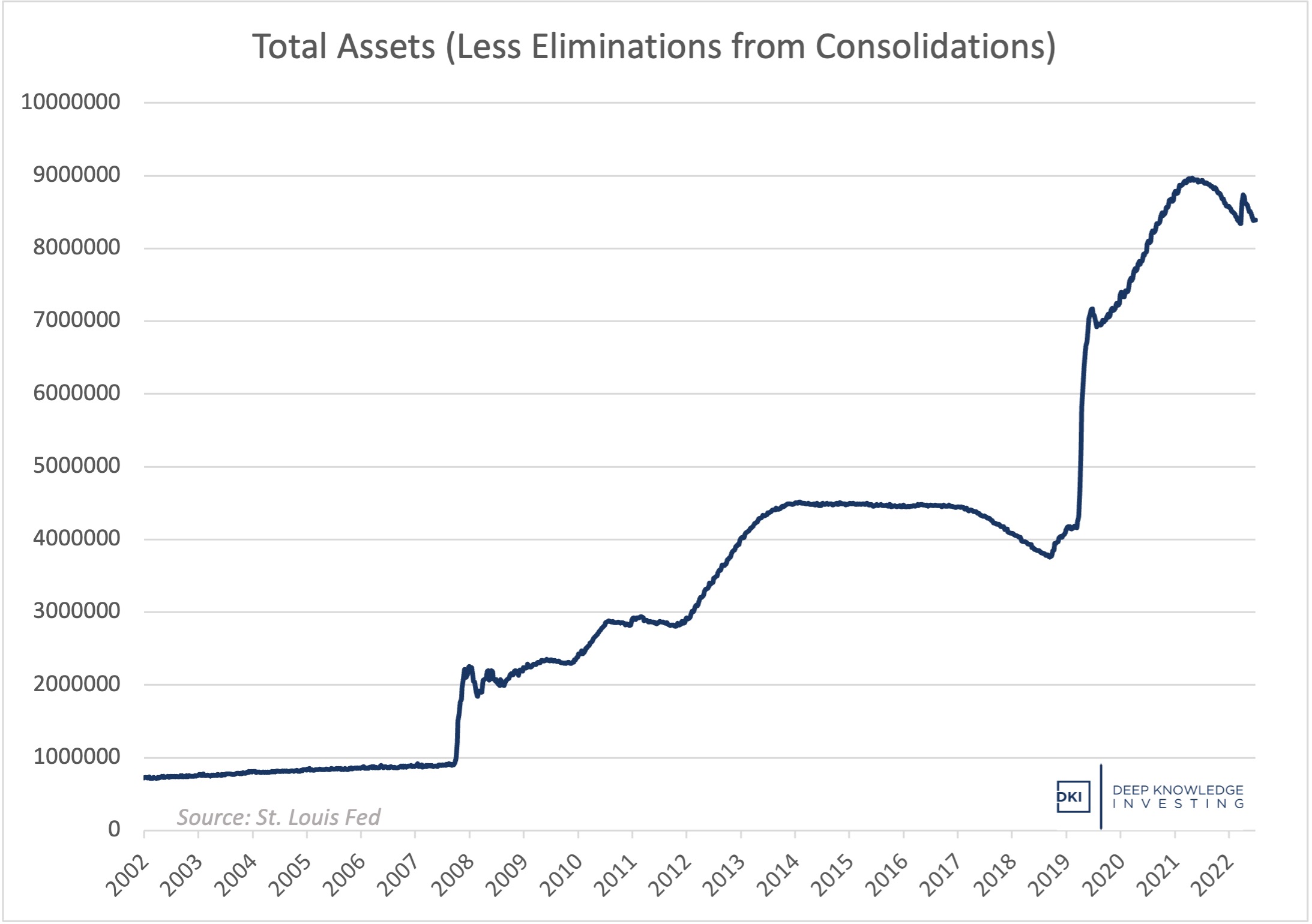 Earlier this week, people celebrated the decline in the CPI to "just" double the 2% target. But look how sticky the Core number is. They can't get services pricing or the wage price spiral under control. Also, the Fed mandate is "stable prices". That's 0% inflation!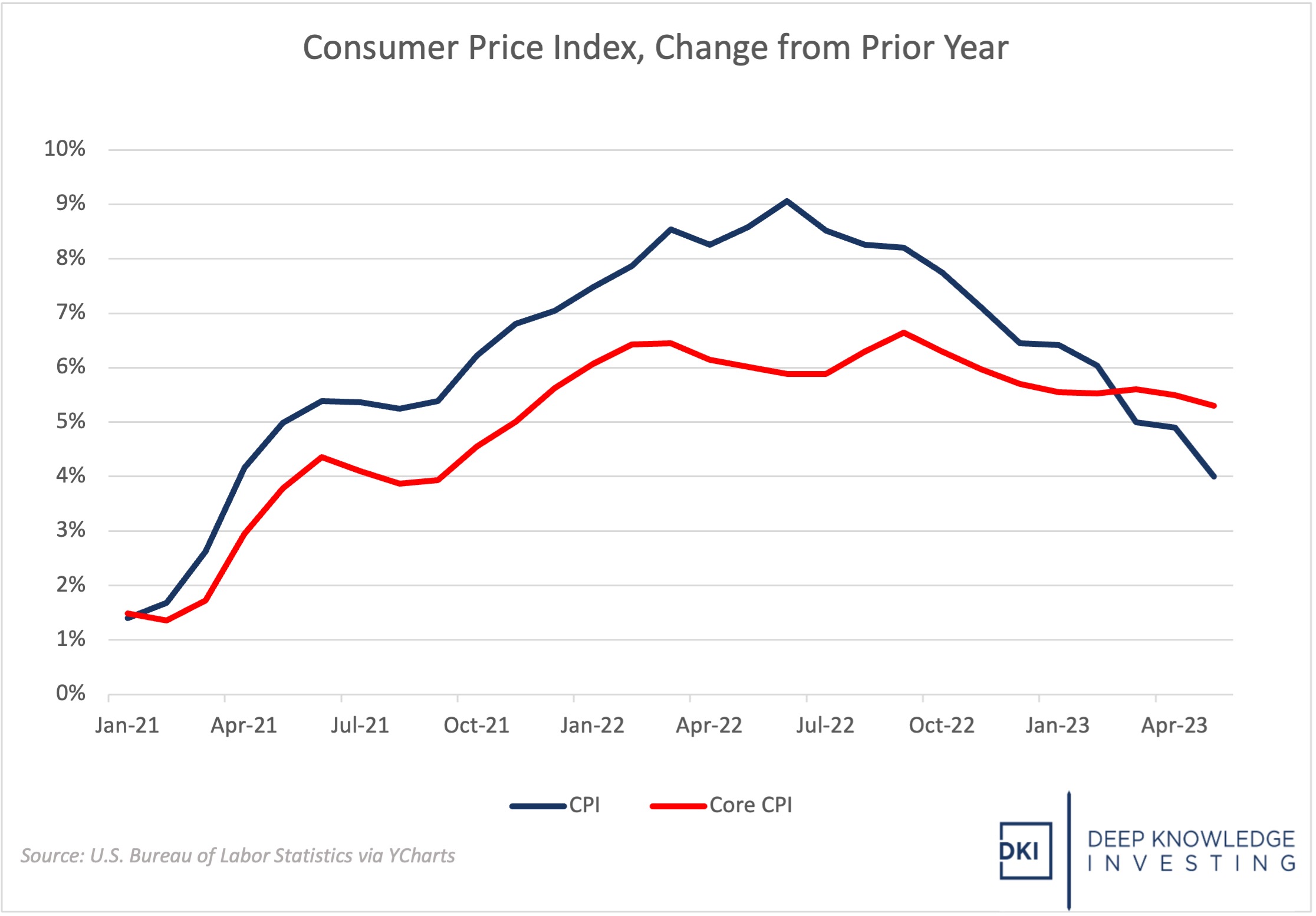 Looking at the historic inversion of the 2/10 yield curve indicates the Fed is probably hiking into a recession. But with inflation still way too high, a huge balance sheet, and Congress & the WH overspending, money supply is going to start growing again. It has to do so.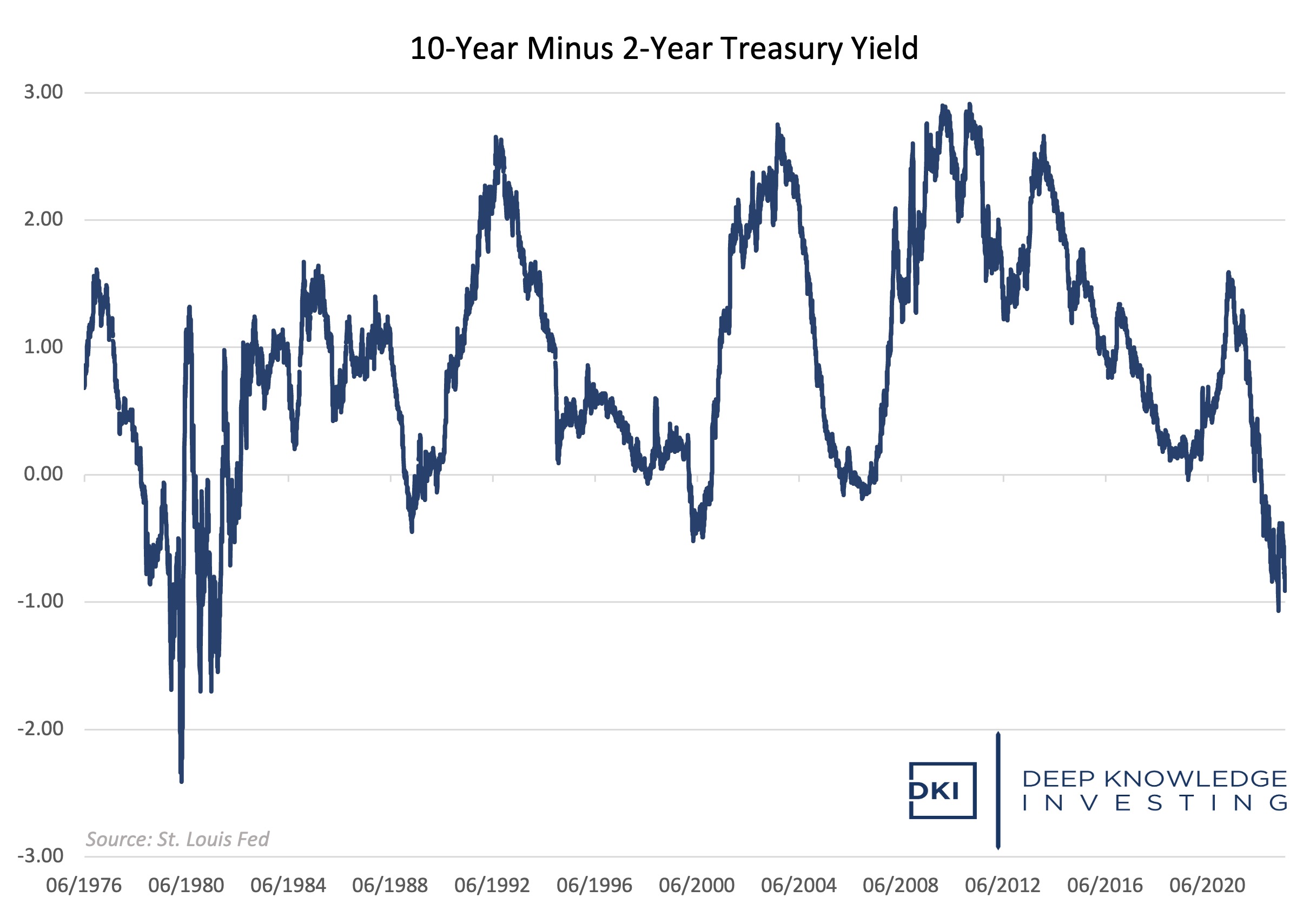 The Fed has been part of enabling this disaster and deserves blame. But it's not all Jerome's fault. If I were Fed Chair, I'd close the place and go home. Absent that option, what would you do?
Information contained in this report is believed by Deep Knowledge Investing ("DKI") to be accurate and/or derived from sources which it believes to be reliable; however, such information is presented without warranty of any kind, whether express or implied and DKI makes no representation as to the completeness, timeliness or accuracy of the information contained therein or with regard to the results to be obtained from its use.  The provision of the information contained in the Services shall not be deemed to obligate DKI to provide updated or similar information in the future except to the extent it may be required to do so. 
The information we provide is publicly available; our reports are neither an offer nor a solicitation to buy or sell securities. All expressions of opinion are precisely that and are subject to change. DKI, affiliates of DKI or its principal or others associated with DKI may have, take or sell positions in securities of companies about which we write. 
Our opinions are not advice that investment in a company's securities is suitable for any particular investor. Each investor should consult with and rely on his or its own investigation, due diligence and the recommendations of investment professionals whom the investor has engaged for that purpose. 
In no event shall DKI be liable for any costs, liabilities, losses, expenses (including, but not limited to, attorneys' fees), damages of any kind, including direct, indirect, punitive, incidental, special or consequential damages, or for any trading losses arising from or attributable to the use of this report.