Great guest post today from DKI Board of Advisors member Howard Freedland.  He's been working in the residential and commercial real estate space in the ultra-hot West Palm Beach, FL market.  That market has seen some of the biggest excesses of the Covid-real estate era, and as we predicted several months ago, it's all starting to slow.  Lower prices are on the way.  Here's Howard's experience with a front-row perspective:
Introduction:
With two solid years of ridiculous inventory shortage, and cashflow and price escalation, many people are totally confused as to where the housing market is going in these next few months, let alone years. I have been fortunate to be able to read guidance and watch videos from DKI (Deep Knowledge Investing) and have made certain changes to the way that I do business. I am here to share some of these tasty nuggets, along with offering a smile along the way.
Where we came from:
Back in the paleolithic era, early humans lived in caves or simple huts or tepees and were hunters and gatherers. If they wanted a new hut, they just grabbed their trusty club, went to the hut in question and bonked the current owner in the head so that they could take it. The MLS was so much simpler then…
During the past two years, tempers almost boiled over to this point, as a shortage of inventory caused incredible bidding wars and artificial price escalation. I had a client ask me if I would kill for them so that they could get the contract on a house. I tried to negotiate to maim, but they wanted a killer. Furthermore, people were putting their worst foot forward, as the environment caused many to not even clean their houses, let alone get it ready for market with some level of curb appeal. Many would get offers thrown at them (this happened to me) from a moving car by an agent that just wanted their client in the game. THAT is how the market has been.
On the buy side, it seemed that every time I would set up showings for clients, we would arrive to one of three situations.  One, the house was sold before we got there, and we were not told that it was under contract. Two, the house was available, and they were accepting offers until that night, at which time they would peruse the 20 or so (15 were cash) offers and choose the highest and best. Third, there were murders or a fraternity party (or both) there the previous night and the house is uninhabitable.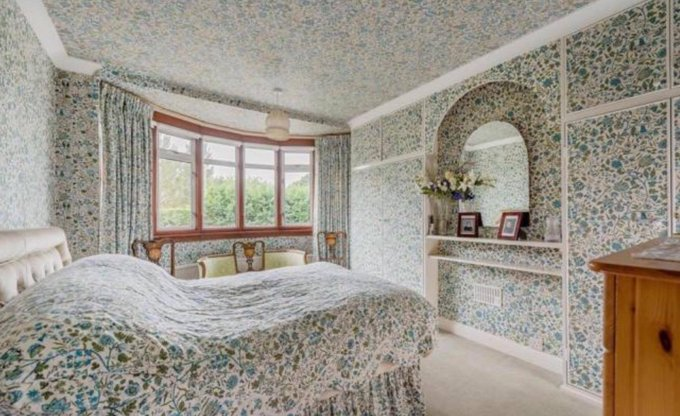 On the sell side, see the comment above about the drive by. That type of behavior trained many sellers that they should not do anything out of the way to prepare their house (their highest value asset) to sell properly. I have sold nine properties in the past two years where they needed some semblance of surgery to be saleable. I do not advocate spending ridiculous money. If you need a roof, you will have to reflect it in the price. If you can touch up the scuff marks on the wall and beautify the shrubs and plants out front, you will reap the benefits. In most cases, I was able to convince my clients to do what they needed to do, but there was some bloodletting.
Commissions also were at play and many of us would lower from 3% on each side to 2% to get the listing. Listings were easier money than they ever were, and the clients knew it which they used as leverage to get a better fee schedule. It is arguable that we as salespeople, needed to work less than in other markets. Somehow, that wasn't the case for me as I only had two houses that were "add water and stir". The rest took time in marketing, showing, negotiating and closing as we would in a normal market. We all love being told our efforts are worth less "just because".
Bottom line – the past two years have been a rollercoaster of pricing, availability and attitude.
Where we are:
To fight stagflation (predicted by DKI Principal Gary Brode in November 2021,) the Fed finally started raising interest rates, realized it was fun, and continued to do so through the writing of this report. As of now, we are at mid-5% range for standard, and a little lower for jumbo. More than likely, we are heading toward 7% before the end of the year. More on that later.
These increases have significantly slowed the real estate market. Prices have stabilized in some areas and have started heading downward in others. The continual escalation that we have seen has stopped. Inventory is increasing, and days on market are as well. Welcome to the new normal, which is honestly the old normal before all of the lunacy. A few points about the tenor of the times:
Once on the greedy bus, it is very hard to get off
Many people that were late to the game are now "demanding" that their houses are worth the highest prices seen during the 2021 market. This week alone, I have been challenged by two attorneys and one client about the value of certain houses. I explained:  The cabinets in the kitchen are delaminating, the bathrooms are original, and you have a bug problem. You are not as valuable as you think you are. With increasing inventory, sellers will have to have a good look in the mirror to understand what it is that they are truly selling.
When the market started revving up, lots of people jumped into the real estate industry. I am one of those people. I lost my job during the beginning of COVID, and the transition to real estate has proven to be a good move. I have created fantastic business relationships and have national clients that are cash-positive, so that they can handle the increase in financing costs. I am not leaving this job to go back to the work world that I once knew.
Today, the market is still hyper-staffed with part-time or newer people, but the numbers are falling off precipitously.  Mortgage brokers moving to new opportunities has already been realized, and we are seeing a 16% drop in labor just in the past quarter. Those that are in it for an easy buck are dropping out as the landscape changes to a more rugged environment.
Go, Go Gadget Mold Test!
Inspections and standards have changed. During the phrenetic two-year run, I have seen deals blow up because the seller would only allow three days for inspection. Normal business suggests that you would have ten days, but as competition rose, it pushed that number down. Forgoing an inspection is just wrong, and lots of people had pressure to make decisions with little time to confirm if their decision was correct. Now, as we turn the tables, we will see this contingency return to normal levels.
Where we are going:
I believe that November 2022 will show the true direction for the upcoming year. November is the month that folks come in to start looking for homes. It is the "Fall-Spring Training" for the housing market. Many factors will determine whether the next 15 months will be successful.
First, the travel industry will have to iron out their bumps. Delays and cancelled flights are causing a lot of people to choose if they really want to go away, especially if they are employed. I know of more than a handful of people that had to extend a vacation by a few days simply because they could not get home, costing them money for accommodations that they did not plan for, and missed income if their employer docks them.
Second, Covid is still alive and well. Maybe with less of a punch than previous iterations, but still, I know of at least a half a dozen people that recently traveled, got sick, and spent their entire trip in their hotel room convalescing.
Third, mortgage rates going up changes what people can afford, and as they creep toward 7% (and beyond) it removes a percentage of active home buyers. Coupled with increasing inventory, unwillingness of buyers to bring prices down, or at a minimum, stabilize them (in ultra-desirable areas) is affecting affordability and bidding activity.
Whether or not our government admits to itself that we are in a recession, we all must respect the facts being provided by the economy. Until we get inflation under control, we will have an industry in flux, from a staffing, pricing and value perspective.
Unless we see the same level of cash investment by people coming from Texas, California and the northeast, we will see a decrease in dollar volume in sales.