Investing in the Blockchain Development Sector with PMs
Wednesday, September 7th, 2022 at 2pm EST
Free to join. Sign up below or click the calendar links to add directly to your calendar.
Join us for another exciting DKI webinar on Wednesday, September 7th at 2pm EST. Joining Gary Brode is the Co-Founder of Horizon Kinetics, Peter Doyle, and Brandon Colavita, CFA®, Portfolio Manager at Horizon Kinetics.

Peter is a Managing Director and co-founder of Horizon Kinetics. He is a senior member of the research team, and a member of the Investment Committee and the Board. Peter is a Co-Portfolio Manager for several registered investment companies, private funds, and institutional separate accounts. He is also responsible for oversight of the Firm's marketing and sales activities and is the Vice President of FRMO Corp. Previously, Peter was with Bankers Trust Company (1985-1994) as a Senior Investment Officer, where he also served on the Finance, Utility and REIT Research sub-group teams. Peter received a BS from St. John's University and an MBA from Fordham University.

Brandon joined Horizon Kinetics in 2014 and currently serves as Co-Portfolio Manager of the Horizon Kinetics Blockchain Development ETF. Brandon is a member of the Firm's ESG committee and is involved in developing research and investment ideas. Other responsibilities include portfolio analytics and client relationship management across many of the Firm's products. He has held positions within the Client Service & Business Development and Wholesaling teams. Brandon received a B.S. in Economics from The Wharton School of the University of Pennsylvania where he was also a member of the football team. Brandon is a CFA® charterholder

Topics of Discussion:


The origins of blockchain and how blockchain technology is tied to cryptocurrency.
The implications of the "tokenization" of everything.
What industries will benefit.
You will not want to miss this webinar and we will be taking questions from the audience. Register today by entering your email below or clicking on the calendar links to add to your calendar!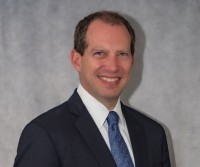 Gary Brode
Managing Partner at Deep Knowledge Investing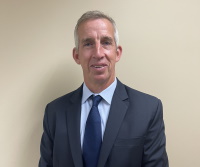 Peter Doyle
Co-Founder and Managing Partner of Horizon Kinetics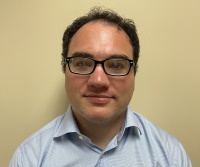 Brandon Colavita, CFA®
Portfolio Manager at Horizon Kinetics