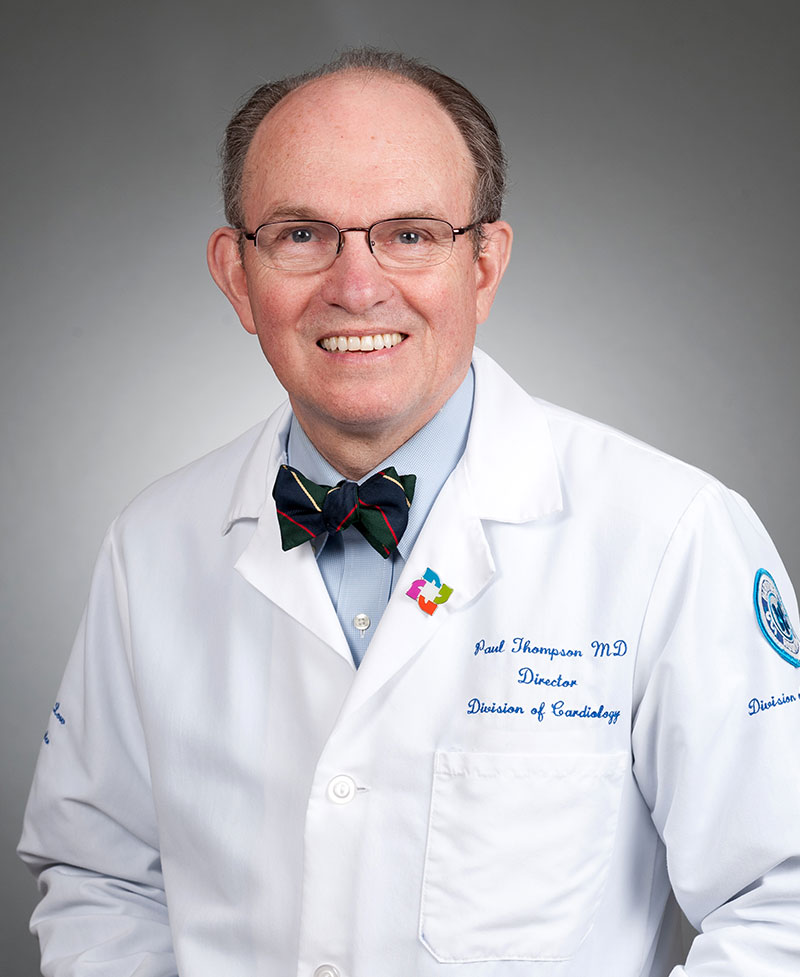 Medical Technology and Biotechnology Advisor
Paul D. Thompson, M.D., is Chief of Cardiology-Emeritus at Hartford Hospital, Hartford, CT and Professor of Medicine at the University of Connecticut. He also serves as a Staff Cardiologist at Massachusetts General Hospital one week monthly. He has authored over 500 scientific articles on topics which include: the effects of exercise training on preventing and treating heart disease, the cardiovascular risks of vigorous exercise, the effects of exercise on lipid metabolism, the effects of statins on skeletal muscle, and genetic factors affecting the exercise response.
The NIH has supported several of these projects including: the Preventive Cardiology Academic Award; Lipoproteins in Active Men: Role of Exercise and Diet; the Effects of Testosterone on Endothelial Function; Functional Single Nucleotide Polymorphisms Associated with Human Muscle Size and Strength (FAMuSS); and the Effects of Statins on Skeletal Muscle Function (STOMP).
Dr. Thompson is the co-editor of the 3 volume book Exercise and Sports Cardiology and the book Statin Associated Muscle Symptoms. He is a Past President of the American College of Sports Medicine. Dr. Thompson's research and clinical interests originate from his personal interest in distance running. He qualified for the 1972 U.S. Olympic Marathon Trials and finished 16th in the Boston Marathon in 1976. Dr. Thompson has served as a television medical commentator for 2 Boston and 5 NYC Marathons and commented on the 1992 and 1993 NYC events while running the race. He was NBC's Sports Medicine Analyst at the 1988 Olympic Games in Seoul, Korea and served in a similar capacity for ABC's coverage of the 1991 Pan American Games in Cuba. He has been a guest on Good Morning America 9 times.
You're welcome to follow us Now
You will be the first to know when we buy new shares, change our target price, or sell.
We never close trades on the website, so this will be the only way you will know
how we're trading an idea and when we exit a position.